Chris Pratt knows you hated Passengers
Section

Publish Date

Friday, 21 April 2017, 1:48PM
Last year's sci-fi romance Passengers must have seemed like a sure thing at the time: Two of Hollywood's most bankable young stars fight and flirt on an intergalactic spacecraft for two hours.
But the film was met with dire reviews and an immediate backlash from viewers due to what many saw as its creepy plot: It tells the story of an astronaut (Chris Pratt), who accidentally wakes up from an induced hibernation 90 years too early on board a spaceship bound for a new planet.
Bored and lonely, he decides to wake another traveller (Jennifer Lawrence) from slumber to keep him company and perhaps start a relationship - thereby dooming her to die a lonely death with him on board the ship as they hurtle through space.
Critics were savage. The Telegraph said that the film "isn't a romance: it's a creepy ode to manipulation," while The Guardian said Pratt's character's actions were "gruesomely inescapable" throughout the film.
Our own review stated that "the meaty moral dilemma is given a limited amount of screen time, functioning more as the regulation obstacle to the couple's blossoming relationship than an issue to be explored in its own right."
In a new interview four months after the film's release and critical caning (it holds a 31% approval rating on review aggregator Rotten Tomatoes), Pratt said he was "caught off guard" by the backlash.
"It did, it really did (surprise me). I was really caught off guard by that. It was definitely a lesson," he told Variety - although he didn't explain exactly what that lesson was.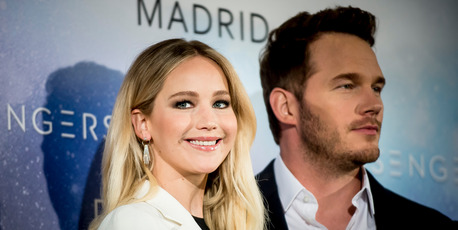 "I personally think the movie is very good, I'm very proud of it," he continued.
"I'll be curious to see if it holds up - the criticism and the movie."
Pratt was keen to point out that, while critics may have hated it, Passengers was a hit, grossing $US300 million worldwide.
"I'm proud of how the movie turned out and it did just fine to make money back for the studio," he said.
"I never want to be in a situation where I'm blaming critics for not liking a movie," he continued. "So I'll just stop talking. It is what it is and I'm proud of it."