Bieber-watch: Hello, Queenstown
Section

Publish Date

Sunday, 19 March 2017, 2:54PM
Justin Bieber has left Auckland in favour of New Zealand's South Island, as the pop star was snapped arriving in Queenstown this morning.
Bieber played to a 36,000-strong crowd at Auckland's Mt Smart Stadium on Saturday night, and arrived in Queenstown around 11am on Sunday morning.
READ MORE: • The Bachelor meets his 19 bachelorettes • 10 years of partying with John Key
Somehow, his eager fans managed to find out his movements and were waiting at the gates of Queenstown's airport to get a glimpse of the star, who reportedly stopped his car to chat to fans through his window for a brief moment before leaving.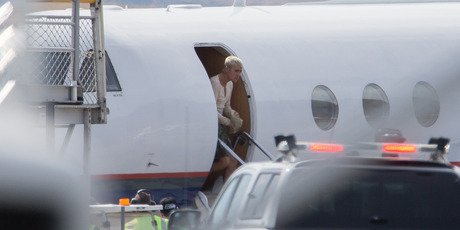 It's understood the singer is staying at a rural Arrowtown property and will be in Queenstown for around two days before jetting off again.
It's unclear what the star will get up to while there, but it's possible he will try bungy jumping as he once bungy jumped off the Auckland Harbour Bridge during a previous NZ visit.
Fans have already taken to social media to wish their pop idol well on his South Island travels:
@justinbieber enjoy Queenstown, our country is so beautiful down there! Thank you again for last night! #PurposeTourAuckland see u soon!

— Eden Hilliam (@edenhilliam) March 18, 2017