Actress fat-shamed: 'You're too big for me'
Section

Publish Date

Wednesday, 9 August 2017, 11:47AM
Chloe Grace Moretz has revealed she was fat-shamed by a male co-star 10 years her senior when she was just 15.
The actress, 20 - who declined to name the actor in question - said her screen love interest told her he would never be romantically attracted to her in real life because she was 'too big' for him according to DailyMail.
Appearing on the cover of Variety's Power of Young Hollywood Issue, Chloe explained: 'This guy that was my love interest was like, "I'd never date you in real life," and I was like, "What?"
'And he was like, "Yeah, you're too big for me" - as in my size. It was one of the only actors that ever made me cry on set.'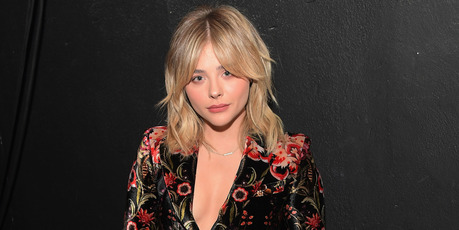 'It just makes you realize that there are some really bad people out there, and for some reason, he felt the need to say that to me.'
Chloe did reveal that the co-star was in his mid-twenties at the time of the comment, but no other clues were given and Moretz worked on several films in that time span, which makes it difficult to pinpoint the culprit.
The former child star also discussed the gender pay gap in Hollywood, insisting she has felt the need to 'take a backseat' as a female actor. 11
Chloe added: 'Even if you're being paid equally, it's the little things, especially if the male lead is bigger than you. You aren't listened to as much, and you take a backseat.
'[I once missed out on a part] because I'm blonde and there's another blonde in the movie, you can't cast me? That's such a masculine way of looking at things.'
The Carrie star also opened up about her nasty feud with Kim Kardashian, which began when Moretz made comments about the reality star's nude selfies.
In response to a censored nude mirror pic Kim posted in March of 2016, Chloe tweeted: 'I truly hope you realize how important setting goals are for young women, teaching them we have so much more to offer than just our bodies.'
Kim retaliated by tweeting: 'let's all welcome @ChloeGMoretz to twitter, since no one knows who she is. your nylon cover is cute boo.'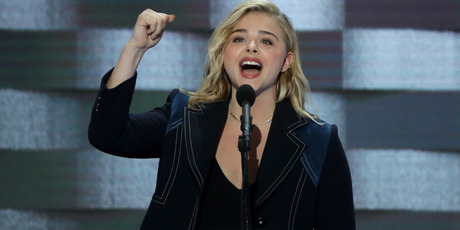 Kardashian was referring to the January 2016 cover of Nylon magazine where Moretz looks to be nude, only covered by a jacket.
Of the incident, Chloe now says, 'It's sad for her to reach out like that to a young woman. There's a lot of woman-on-woman hate.'
She has not interacted with Kardashian since the online war of words.
Chloe added of facing bullying at the hands of social media trolls: 'A lot of mean photos have been made of me with Photoshop, and people have done really nasty memes about me, and just so they know, I've seen them all and I don't find them funny and I don't find them cute.
'That's not cool. It's bullying. And it hurts. I'm not going to deny that.'